Deloitte, a standout member of the famous "Big Four," is more than just a service provider. For driven professionals eager to shine, it's the perfect place to kickstart an impressive career.
With a history that goes back to 1845 and offices in over 150 countries, working at Deloitte means being a part of a legacy known for excellence, growth, and making a real difference.
Deloitte boasts a commendable rating of 4.1 out of 5, derived from over 102K+ feedback entries submitted anonymously by its workforce. A significant 85% of the staff endorses employment at Deloitte to others.
Below, we present a series of graphs that provide a comprehensive visualization of Deloitte's US workforce, detailing the distribution across race, ethnicity, and gender dimensions.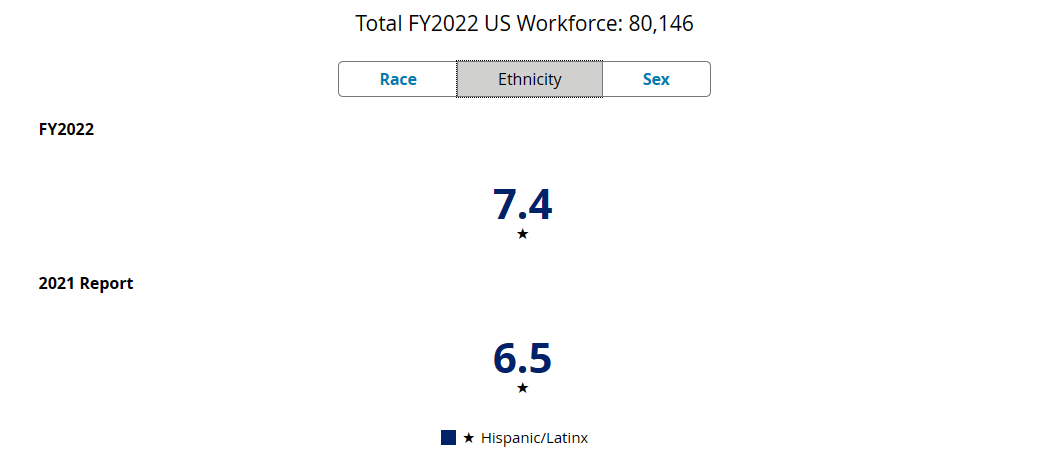 Going ahead, we'll dive deep and show you exactly what it's like to build a career at Deloitte and why so many aim for this golden opportunity.
Deloitte Careers
Given Deloitte's expanse of services, it houses an intricate web of roles, offering its employees a robust spectrum of challenges and experiences:
Audit & Assurance: Deloitte internal audit careers dive into the intricate details of financial structures, using advanced analytics to offer actionable insights, thus ensuring transparent financial reporting.

Consulting: Beyond conventional advice, Deloitte consulting jobs engage deeply with client ecosystems. They identify core issues, design transformative solutions, and lead pivotal change to future-proof organizations.

Tax & Legal: In the intricate realm of global tax and dynamic business regulations, Deloitte's legal jobs cater to more than just maintaining compliance. They devise forward-thinking tax plans, traverse intricate regulatory frameworks, and deliver comprehensive legal solutions to multifaceted business dilemmas.

Advisory: Deloitte advisory jobs encompass risk management, financial advisory, and more. Professionals here help clients tackle complexities in business transformations, mergers, and cybersecurity, to name a few.

Enterprise Technology & Performance: As businesses rush to adapt to digital revolutions, experts at Deloitte enterprise performance careers guide them through, whether it's about cloud solutions, ERP implementations, or digital finance strategies.

Mergers & Acquisitions: Deloitte careers as M&A specialists cater to working with clients on both the buy and sell sides, ensuring smooth transaction processes, integration, divestiture, and even post-merger transformations.
When considering a career at Deloitte, it's essential to recognize their commitment to deep specialization. For instance, with consulting, opportunities abound: from reshaping organizational dynamics in human capital to leading digital transformations in tech, or even enhancing operational methods in strategy and operations. Each area offers distinct challenges and fulfilling rewards. Make sure to explore these niches to find your best fit!
Also read: How to find the sweet spot between your passion and job?
Deloitte Jobs for Freshers
Entering the professional world can be an exhilarating yet daunting endeavor. But with Deloitte careers and their welcoming stance towards fresh graduates, this transition becomes smoother and more enriching.
Let's delve into what Deloitte offers for those taking their initial steps into the corporate realm:
Tailored Induction Programs
To ensure freshers assimilate seamlessly into Deloitte careers, there are bespoke induction programs in place.
These sessions orient recruits about Deloitte's culture and values, operational nuances, and the broader vision of the firm.
Internship Opportunities
Recognizing the value of practical exposure, Deloitte careers internship extends a plethora of opportunities across its myriad service lines.
These internships are not merely observational stints; they are immersive experiences where freshers work on real-time projects, gaining hands-on expertise.
Also read:
How to draft the perfect internship resume as a college student?
What are some of the most common internship interview questions and answers?
Mentorship and Support
Every fresher at Deloitte careers is paired with a mentor – usually a seasoned professional.
This mentor serves as a guiding beacon, addressing queries, facilitating introductions, and providing constructive feedback, ensuring the newcomer's growth trajectory remains upward.
Also read: How to solicit mentorship from a professional at your company?
Learning & Development
Deloitte's emphasis on continuous learning isn't restricted to its experienced professionals.
Freshers gain access to a vast repository of e-learning modules, workshops, and certification programs.
This commitment to learning ensures that even those new to the industry are poised to become future leaders.
How to Get a Job at Deloitte Careers?
Landing a coveted position at Deloitte careers requires more than just aspiration; it demands preparation, diligence, and a deep understanding of the recruitment process.
Here's a step-by-step guide to help you navigate the maze of Deloitte's hiring journey:
Research and Understanding: Before you even draft your application, immerse yourself in understanding Deloitte's ethos, service lines, and industry presence. A thorough knowledge not only aids in tailoring your application but also showcases your genuine interest in the company.

Tailored Application: Deloitte receives a plethora of resumes daily. Make yours stand out by tailoring it to the specific role you're applying for. Highlight relevant experience, skills, and accomplishments that resonate with the job description.

Networking: Attend Deloitte events, webinars, or campus recruitment drives. Interacting with current employees or representatives can provide invaluable insights and might even give you an edge during interviews.

Prepare for Multiple Interview Rounds: Deloitte's hiring process often comprises several rounds, including behavioral interviews, case studies, and technical assessments. Prepare for each by practicing with real-world scenarios, revising essential concepts, and honing your problem-solving skills.

Showcase Soft Skills: Deloitte values more than just technical prowess. Emphasize soft skills in your resume like communication, teamwork, leadership, and adaptability. These traits are indicative of a holistic professional who can thrive in Deloitte's collaborative environment.

Seek Feedback: If you're not successful in your first attempt, don't be disheartened. Seek feedback, refine your approach, and reapply. Continuous learning and resilience are qualities that Deloitte greatly respects.
Also read: How do you write a short follow-up email after an interview?
Deloitte Careers: Impact Beyond Business
Deloitte's mission transcends profit margins:
Corporate Responsibility
Through its WorldClass initiative, Deloitte has taken a pledge to impact 50 million futures5. This isn't just about CSR; it's a reimagining of societal roles.
Whether it's upskilling programs in Asia, education drives in Africa, or empowerment initiatives in Europe, Deloitte is molding global citizens.
Sustainability
In today's age of climate crises, Deloitte isn't a mute spectator.
It's fervently driving sustainability measures, slashing its carbon footprint, promoting green energy alternatives, and fostering eco-friendly business practices.
Deloitte careers aren't just jobs; they're stewardships for a greener planet.
Also read: Why is sustainability important in a career?
Conclusion
Whether you're a fresher eager to make your mark or an experienced professional looking for a formidable challenge, Deloitte provides avenues for both learning and leadership.
We understand that now you're better poised to navigate the nuances of securing a position at this esteemed institution. Here are a few key takeaways to keep in mind:
Deloitte's global presence, combined with its rich history dating back to 1845, makes it a sought-after organization for career growth.
Deloitte careers offer a vast array of roles ranging from audit & assurance to mergers & acquisitions, catering to multiple professional interests.
Deloitte careers have a supportive ecosystem for fresh graduates, including tailored induction programs, practical internships, mentorships, and robust learning and development initiatives.
The company values deep expertise in every service line, allowing employees to delve deep into their specializations and drive transformative changes for clients.
Securing a position at Deloitte careers requires a well-researched application, networking, preparation for multiple interview stages, and a strong emphasis on both technical and soft skills.
Commence your professional journey with Deloitte careers today with the help of Hiration's ChatGPT-powered career service platform.
It will cater to all your professional needs - from building a shortlist-worthy resume and cover letter to optimizing your LinkedIn profile, preparing for interviews, and more!
For any queries or concerns, feel free to drop a mail at support(at)hiration(dot)com.